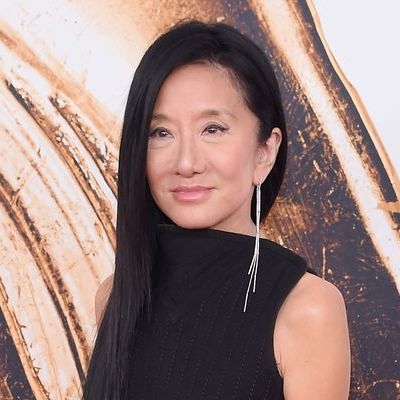 Courtesy of Jamie McCarthy, Getty Images
Vera Wang 
Born on June 27, 1949 in New York City, Vera Wang has become one of the most influential women in modern bridal fashion. She has designed the wedding dresses of celebrities like Ariana Grande, Alicia Keys, Mariah Carey, and Kim Kardashian. She has also designed gowns for Michelle Obama and Sofia Vergara, and the skating costume for 2022 Olympic champion Nathan Chen for his performance in the 2018 Winter Olympics.
When Wang graduated from Sarah Lawrence College, she didn't enter the design career, but instead worked as an editor at Vogue for 17 years. It was later at age 40 that Vera Wang became an independent bridal designer. She has had deals with companies such as Kohls, David's Bridal, and Men's Wearhouse. 
In 2005, Wang won the Council of Fashion Designers of America (CFDA) Womenswear Designer of the Year Award. In 2009, she was inducted into the U.S. Figure Skating Hall of Fame for her costume work. In 2013, Wang was awarded the Council of Fashion Designers of America Lifetime Achievement Award.