Where There's Flashing Lights, The Party Will Go On All Night
A Brief History of Mardi Gras
Mardi Gras is a celebration that has been a staple in American culture for hundreds of years. Recently, the bright and colorful holiday has been canceled for the last two years due to covid, but this year will be the first in two that there will be a Mardi Gras. Although many people celebrate it, a lot of them don't know the origin of the holiday and how it became such a big celebration. Mardi Gras is a christian holiday that spans thousands of years from its origins in Rome to being celebrated all over the world. Mardi Gras has quite a history that spans the entire world, it's just about time for that history to be discussed.
When Christianity came to Rome, instead of abolishing the popular local traditions the religious leaders decided to incorporate them into the new faith, which was quite easier than abolishing them altogether. This would result in Mardi Gras becoming a prelude to Lent, the ritual of fasting for forty days and penance between Ash Wednesday and Easter Sunday. Not only did christianity spread from Rome to European countries, but so did Mardi Gras, a holiday that would reach France, Germany, Spain, and England. In French, the word "Mardi" means Tuesday, and the word "Gras" means fat, which translates into Fat Tuesday, a name that fits as the day after is Ash Wednesday which starts their forty-day fast. Although all of this information is technically the origin of the holiday, it isn't the origin of when it became a celebration in America.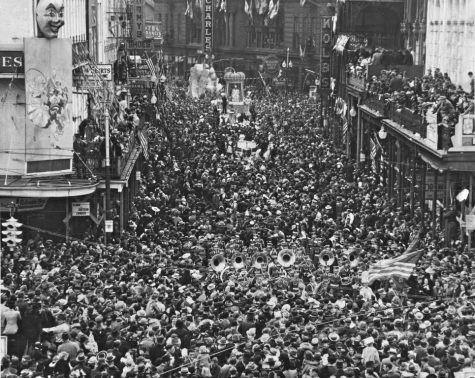 The first American Mardi Gras would start near New Orleans, Louisiana, on March 3, 1699, where French explorers Pierre Le Moyne d'Iberville and Sieur de Bienville held a celebration and named their landing spot Point du Mardi Gras. For the next following decades, French settlements and New Orleans would begin celebrating the holiday with street parties, masked balls, and lavish dinners. Although the rowdy rituals would be abolished when the Spanish took control of New Orleans, these bans would remain until Louisiana became a U.S. state in 1812. For Mardi Gras in 1827, a group of students wore colorful costumes and danced through the streets of New Orleans, spreading the joy that they'd experienced while visiting Paris. Ten years after that, the first Mardi Gras parade took place, a tradition that continues to this day.
In 1857, a torch-lit Mardi Gras with marching bands and rolling floats was set up by a society of New Orleans businessmen called the Mistick Krewe of Comus, which would go on to set the tone for future public celebrations in New Orleans. Since then, krewes have become a custom along with throwing beads and other trinkets, wearing masks, decorating floats, and eating King Cake, of the Carnival scene in Louisiana. Fun fact, Louisiana is the only state where Mardi Gras is a legal holiday, but in other states like Alabama and Mississippi carnival festivities draw crowds during the Mardi Gras season as well. Although that was the origin of Mardi Gras in America, there is more to discuss considering the popularity of the holiday in other foreign countries.
Foreign countries celebrate the same Mardi Gras as Americans but they do it in their own way and do things that relate to their cultures. In Brazil for example, Mardi Gras is celebrated as weeklong Carnival festivities that feature many different aspects of European, African, and native traditions. Quebec City, Canada hosts the giant celebration of the Quebec Winter Carnival. Tourists in Italy get to experience Venice's Carnevale, a tradition that dates back to the 13th century and is famous for its masquerade balls. The German celebration, known as Karneval, Fastnacht, or Fasching, contains parades, costume balls, and a strange tradition of empowering women by having them cut off men's ties. Denmark's Fastevlan is celebrated by having children dress up and gather candy in a manner that resembles Halloween, strangely the parallels end when they ritually flog their parents on Easter Sunday morning. The history of Mardi Gras and its widespread culture that has spread throughout the world is quite an interesting subject, thus why it's nice to dig deep into the celebration.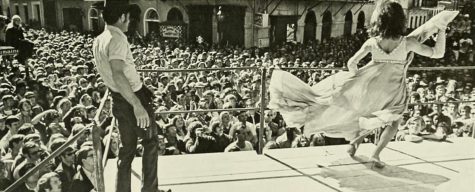 Mardi Gras has been a celebration of joyous and lighthearted fun that has spanned thousands of years, from it being a celebration of pagan spring and fertility rites to it being widespread across much of the world. This celebration is something nice that allows adults and children to take a break from reality and have some fun, while it also has so many different ways to celebrate it that it's like its own holiday for each culture. The thought of a holiday that first started as a way to keep people happy by incorporating it into a religion, which then turned into a diverse celebration that almost every culture has its own version is crazy. Mardi Gras is the heart of New Orleans when it rolls around along with many other different countries in the world like Denmark, Italy, Canada, Germany, Brazil and many more. Although Mardi Gras can at most times be interpreted as a time to mess around and have a great time, it should also be celebrated as a way to connect with others at the same time.
Sources: Mardi Gras – Origin, Parade & Traditions – HISTORY Universal Orlando Mardi Gras 2023 Celebration: Concerts, food festival, parade floats, and tribute store Shrove Tuesday/Mardi Gras in the United States