ACIT's Track Team Medals at Historic Penn Relays
2023 Events were held from April 27th – 29th at Penn University
Trudale Scott, Myles Laws, Desi Stroud, and Theo Sample after receiving their plaque and medals, and took pictures with Pleasantville school, as they also won their race.
At Franklin Field Stadium located in Pennsylvania, ACIT's track team qualified for one of the biggest track events in the world, the Penn Relays, where many teams from almost every state came, including multiple teams from Jamaica.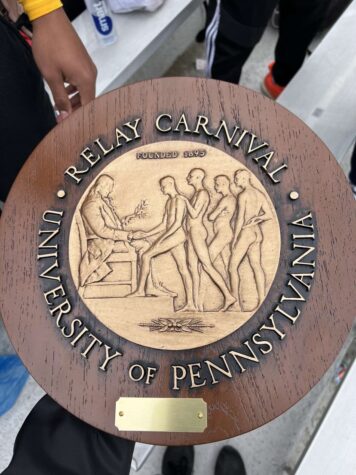 Desi Stroud, Theo Sample and Myles Laws who are seniors at ACIT, as well as Trudale Scott, a junior, qualified and ran the 4×400 relay and placed 1st place. As for the 4×100, ACIT placed 9th place out of 131 schools where all three seniors ran, as well as Gavin Caracciolo, a junior.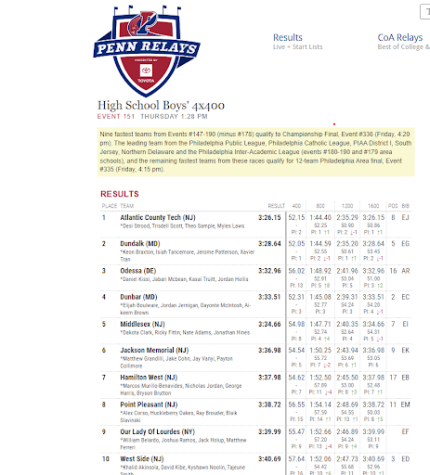 How do you qualify for the Penn Relays?
During your current season, track athletes must reach a certain time before April 27 and ACIT's relay qualified for that within the first few meets. In New Jersey, everytime an athlete runs, it gets recorded in a vast database called MileSplit. With this, the coach would use the time recorded in order to enter their track athletes into events such as the Penn Relays.