ACIT Track & Field NJSIAA Qualifications
Four ACIT Athletes Qualified for the Group Championship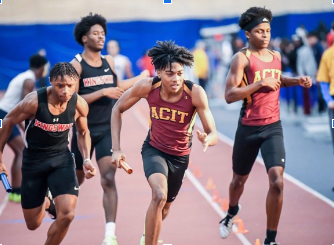 ACIT's track team competed at the NJSIAA Sectional Championships for South Jersey Group 1 and 4 schools. The competition took place at the Bennett Indoor Athletic Complex in Toms River, NJ.
About 20 athletes on the track team ran, but there were 4 athletes qualified for the Group Championship this coming weekend. Trudale Scott, Trisdell Scott, Theo Sample, and Myles Laws ran the boys 4×400 relay, and they made the qualifications. Not only did they qualify for the NJSIAA, but they also qualified for the New Balance Nationals. The NJSIAA Sectional Championships for South Jersey took place February 18, 2023, and The New Balance Nationals took place on March 10 through March 12, 2023.
The team qualifying for both Sectional Championships and New Balance Nationals has represented ACIT way more in a positive light, showing how hard our athletes work to get where they are.
The boys were interviewed and gave their own opinion on how they felt after they had realized they qualified. Trudale S. said, "All of us have been putting in the work, all of us have the potential to run one of the fastest times in the state. So, now that we qualified I think we're going to place for states."
Both Senior athletes on the relay said they were a little shocked when they realized their time dropped as much as it did. They didn't think they would've made it so far, especially since they started off the relay kind of rough. The senior athletes did say that they have qualified for states before, but that was for outdoor track and field racing.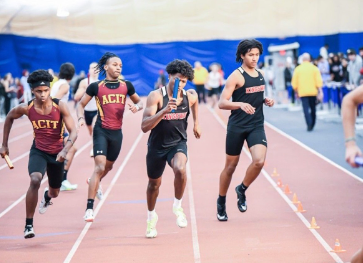 Some advice the track athletes would give to any other athletes trying to make it in track and field is to run with confidence and get your mind right. You have to focus on your running when you're running, and not get distracted by anything else going around you both physically and mentally.