The Forgotten Mastermind Behind Electrical Innovation
Remembering Lewis Latimer, A Brief History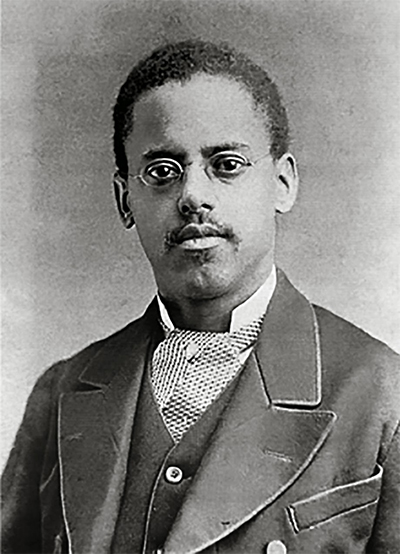 Lewis Howard Latimer (1848-1928) was an African-American inventor and engineer who designed significant improvements to the light bulb. He was born in Chelsea, Massachusetts to George Latimer and Rebecca Smith, two people who escaped slavery only six years before Latimer's birth. Throughout his years, Latimer worked with Alexander Graham Bell and Thomas Edison while improving existing designs and making his own inventions. Despite facing numerous obstacles, Latimer grew up to become one of the most influential inventors of his time.
Early Life
In 1864, at the age of 16, Latimer enlisted in the United States Navy in order to fight during the Civil War, going home soon after due to being honorably discharged. After his service, he worked as an assistant at the Crosby and Gould patent law office. It was during this time that Latimer developed an interest in inventing and began to watch what others were doing in the workplace. By doing this he was able to educate himself on the principles of drafting and mechanical drawing. Months after this, Latimer requested to show the firm his work. After being recognized for his talent, he was promoted from an assistant to a draftsman, now earning 036;20.00 a month as opposed to his original payment of 036;3.00.
Latimers Career
In 1876, Latimer was hired as a draftsman by Alexander Graham Bell, the man who will soon be considered the inventor of the telephone. While working with Bell, Latimer helped create detailed drawings of the device and helped patent Bell's invention. Lewis's work was so crucial to Bell's work that many people consider Lewis Latimer as the creator of the telephone, not Alexander Graham Bell.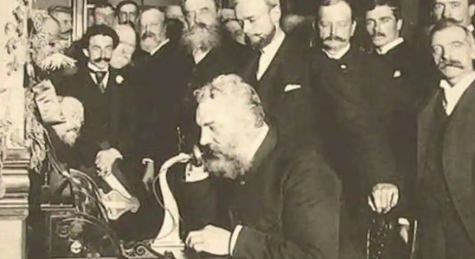 Additionally, Lewis Latimer also made significant contributions to the development of the incandescent light bulb. In 1800, he was hired by the inventor and founder of the U.S. Electric Lighting Company in New York, Hiram Maxim. Similarly to his job with Bell, Latimer helped create detailed drawings of Maxim's light bulb. These drawings were then used in court in order to help Maxim patent his design.
Latimer's own contributions to the development of the light bulb were also significant. Although Thomas Edison's lightbulb was the most popular, it had one problem: it burned far too quickly. In 1882, Latimer noticed this fact and took Thomas Edison's original design of the light bulb and improved it. Latimer created a carbon filament that would last longer than Edison's design. By doing this, he made the light bulb more practical and affordable for homes and businesses.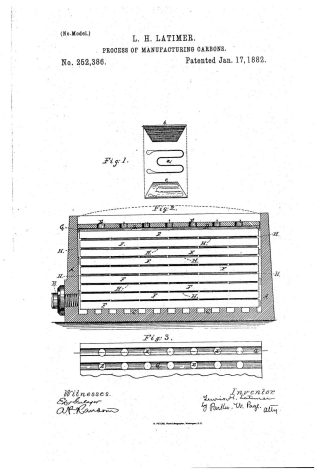 Throughout his life, Latimer faced numerous challenges and obstacles as a result of race. Despite these challenges, he continued to pursue his passion for invention and engineering, and his contributions to the development of the telephone and light bulb will continue to have a lasting impact on the world.
Unfortunately, Lewis Howard Latimer is not a household name despite his assistance in inventions that are still used today. Hopefully someday he can be remembered as an important figure in the history of science and technology. Afterall, his work helped to make modern communication and lighting possible. Latimer's determination and perseverance should serve as an inspiration to those around the world.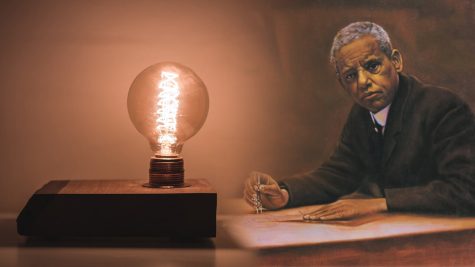 Sources:
https://www.biography.com/inventors/lewis-howard-latimer
https://www.cnn.com/2020/09/04/us/biden-lightbulb-black-man-trnd/index.html
https://nbindustrial.org/blog/black-history-lewis-latimer
https://en.wikipedia.org/wiki/Lewis_Howard_Latimer
https://invention.si.edu/innovative-lives-lewis-latimer-1848-1928-renaissance-man