CADD Students Workshop with Professionals at Harrah's
ACIT and the NJASLA DI are collaborating to restore Fisherman's Park
Fisherman's Park Workshop (Produced by Ashley Fedeli; Voiceover by Gerard Traynor and additional footage by Cole Pappas)

On Tuesday, January 31, 2023, students involved with improving the design of the Atlantic City Fisherman's Park, got an opportunity to highlight their designs and receive recommendations to form action plans for moving forward. They met members of the New Jersey American Society of Landscape Architects Diversity Initiative (NJASLA DI) at Harrah's Resort & Casino located in Atlantic City, the NJASLA DI created a design charrette to show what it is like to design this type of project, such as Fisherman's Park.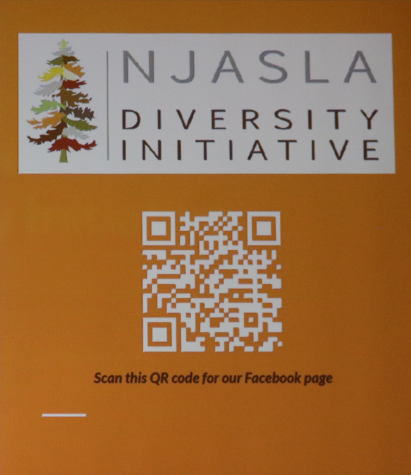 Students joined professional architects and Rutgers landscape architecture students, taking on different roles within the community consisting of youths (5-12), teens (13-18), parents, seniors, local business owners, and more. Each person had to create a background for their character and think about what each would like to see in the space, how they would use it, and what they would like to do there. The exercise was approximately 40 minutes long. Each group was given a base map of Fisherman's Park, trace paper, notepads, a piece of paper, colored pencils, markers, and pens to discuss and draw design ideas for the newly open space. This gave students the opportunity to meet with professionals and get hands-on experience.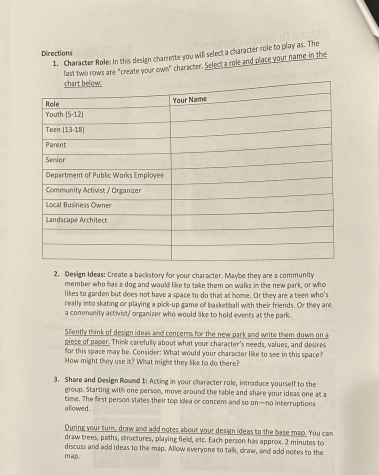 After the event we had a chance to talk to Julia Smith, a Computer Aid Drafting and Design teacher at ACIT, she wants students to learn "how to think outside the box to solve design challenges. Alway[s] incorporate and ensure other people's opinions are heard, how to present and communicate their design ideas to other people."