From Enslaved to Saving the Enslaved
ACIT Remembers Harriet Tubman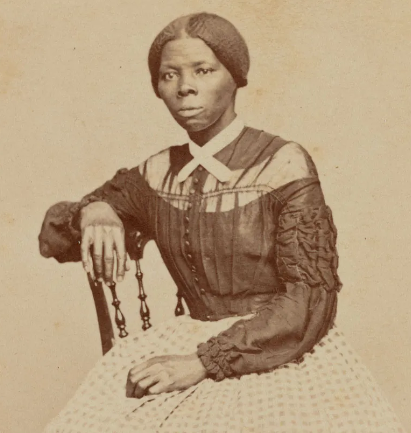 Harriet Tubman has been praised as an almighty angel and symbol to the black community for over a hundred years. Her achievements come from being a conductor of the Underground Railroad to serving as a scout, spy, guerrilla soldier, and nurse for the Union Army during the Civil War. She did so many things that affected the desegregation of African Americans that has allowed her to be cemented into history. Her efforts will never be forgotten. Although many remember her for her heroism and all the great things she did, many do not know where she came from and how she became the person we know today. A brief explanation of her life would be a disgrace to such a wonderful person, thus why this article will be a thorough explanation of her life.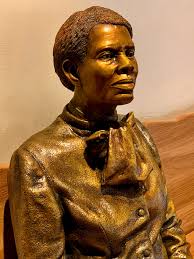 Harriet Tubman was born between 1820 and 1822 in Dorchester County, Maryland. Her original name wasn't Harriet Tubman, it was Araminta Ross, a daughter of Harriet Green and Benjamin Ross; she had eight other siblings. Her servitude began at age five when she was rented out to neighbors as a domestic servant. She would show early signs of resistance to the harsh abuse of slavery when, at the age of twelve, she intervened to stop her master from beating a man who tried to escape; she would end up being hit in the head with a two-pound weight leaving her with severe headaches and narcolepsy for the rest of her life. In 1840, Harriet, her mother, and her siblings were set to be freed in accordance with their owner's will, but their new owner refused and kept them enslaved. Around 1844, she married a freed black man named John Tubman, then changed her last name to Tubman and dubbed herself Harriet Tubman. Her marriage was not good and her brothers, Ben and Henry, were about to be sold, causing Harriet to start planning her escape. On September 17, 1849, Harriet, Ben, and Henry left their Maryland plantation, but afterward, the brothers opted to rather head back to the plantation. Despite this, with the help of the Underground Railroad, she traveled 90 miles north to Pennsylvania and freedom. While working as a housekeeper in Philadelphia, she felt unsatisfied with her freedom causing her to go back South so she could save the rest of her loved ones and friends. She would then return South to lead her niece and her niece's children to Philadelphia via the Underground Railroad. At one point she tried to bring her husband John, but he refused, as he had already remarried.
Transporting escaped slaves was already hard as it is, but then came the Fugitive Slave Act. This made Tubman's job harder and more dangerous as it allowed fugitive and freed workers in the north to be captured and enslaved, which forced her to lead enslaved people further north to Canada, traveling at night, usually in the spring or fall when the days were shorter. She made sure to carry a gun for both her protection and to encourage those who might've had second thoughts. She would often drug babies and young children to prevent slave catchers from hearing their cries. Over the next decade, she would establish her own Underground Railroad network, befriend other abolitionists such as Frederick Douglass, and free at least 70 enslaved people while instructing dozens of others on how to escape on their own. In 1861, the civil war had broken out, and she was recruited to assist fugitive enslaved people at Fort Monroe while working as a cook, laundress, and nurse by using her knowledge of herbal medicines to help treat sick soldiers. By 1863, she became head of an espionage and scout network for the Union Army, providing crucial intelligence to Union commanders about Confederate supply routes and troops, while liberating enslaved people to form Black Union regiments. It would take three decades for the government to recognize her military contributions and award her financially.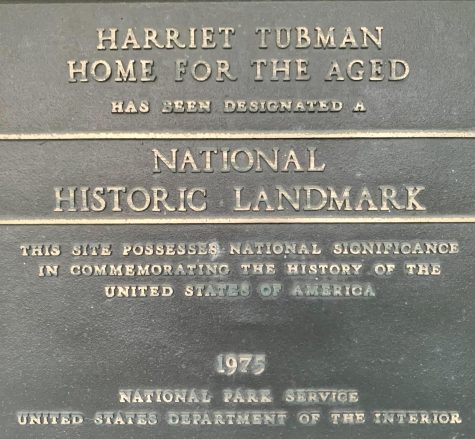 After the civil war, she would settle down with friends and family on land she owned in Auburn, New York. She would go on to marry a former enslaved man/civil war veteran, Nelson Davis, and adopt a little girl named Gertie a few years later. Harriet had an open-door policy and supported her philanthropy efforts by selling her home-grown produce, raising pigs, and accepting donations and loans from friends. Despite being illiterate, she toured parts of the northeast, speaking on behalf of the women's suffrage movement and working with Susan B. Anthony. In 1896, Harriet purchased land close to her home and opened the Harriet Tubman Home for Aged and Indigent Colored People. Plagued by the injury she endured in her youth she would go on to have brain surgery to help relieve her symptoms, meanwhile, her health continued to deteriorate, which eventually forced her to be committed to her namesake rest home in 1911. She would go on to die from pneumonia on March 10, 1913, but her legacy will never die, as there are multiple schools, museums, and even a World War II Liberty ship named after her. In addition to this, her story is often revisited in books, movies, and documentaries. Even in recent years, her legacy continues as her image is to be placed on the $20 bill, replacing former president and slave owner Andrew Jackson. This event should be happening around 2026, a commitment that the Biden administration claims to speed up the design process to mint the bills.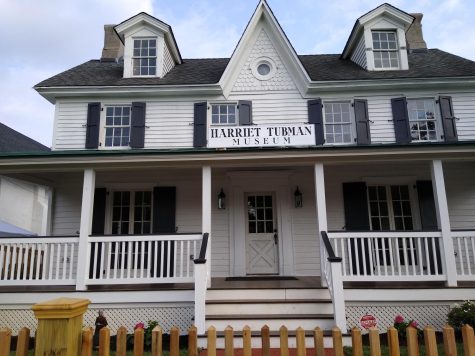 Harriet Tubman throughout her entire life has put everyone else first, as it was always her mission to help others in need. A person born with nothing, went through her entire life trying to give everyone else a gift that she struggled to achieve for 27 years: freedom, a gift most African Americans didn't have until after the civil war. She was a living guardian angel that has been made into a deity, in the African American community, through her sacrifices and commitment to the grind. Her legacy and achievements will always be displayed as heroic in every history book, her life will never be forgotten because of the immaculate role she played in pushing forward the African American community to where it is today. She was truly an angel disguised as a human, spreading herself thin at times to ensure the safety of African Americans and help them escape, not only persecution, but gain their freedom as she once had to do. She is deserving of every and any praise that she gets, as her sacrifices show to this day. A person of this stature also deserves to have her story retold in a detailed manner, thus keeping herself and her image alive in the people's hearts.
Sources:
Harriet Tubman Biography
Harriet Tubman: Facts, Underground Railroad & Legacy - HISTORY
Harriet Tubman statue in Philadelphia is no longer a sure thing : THOMAS HENGGE / Staff Photographer
How Cape May's Harriet Tubman Museum Came to Be | New Jersey Monthly ; Harriet Tubman circa 1865, some 15 years after escaping slavery. Alpha Historica/Alamy